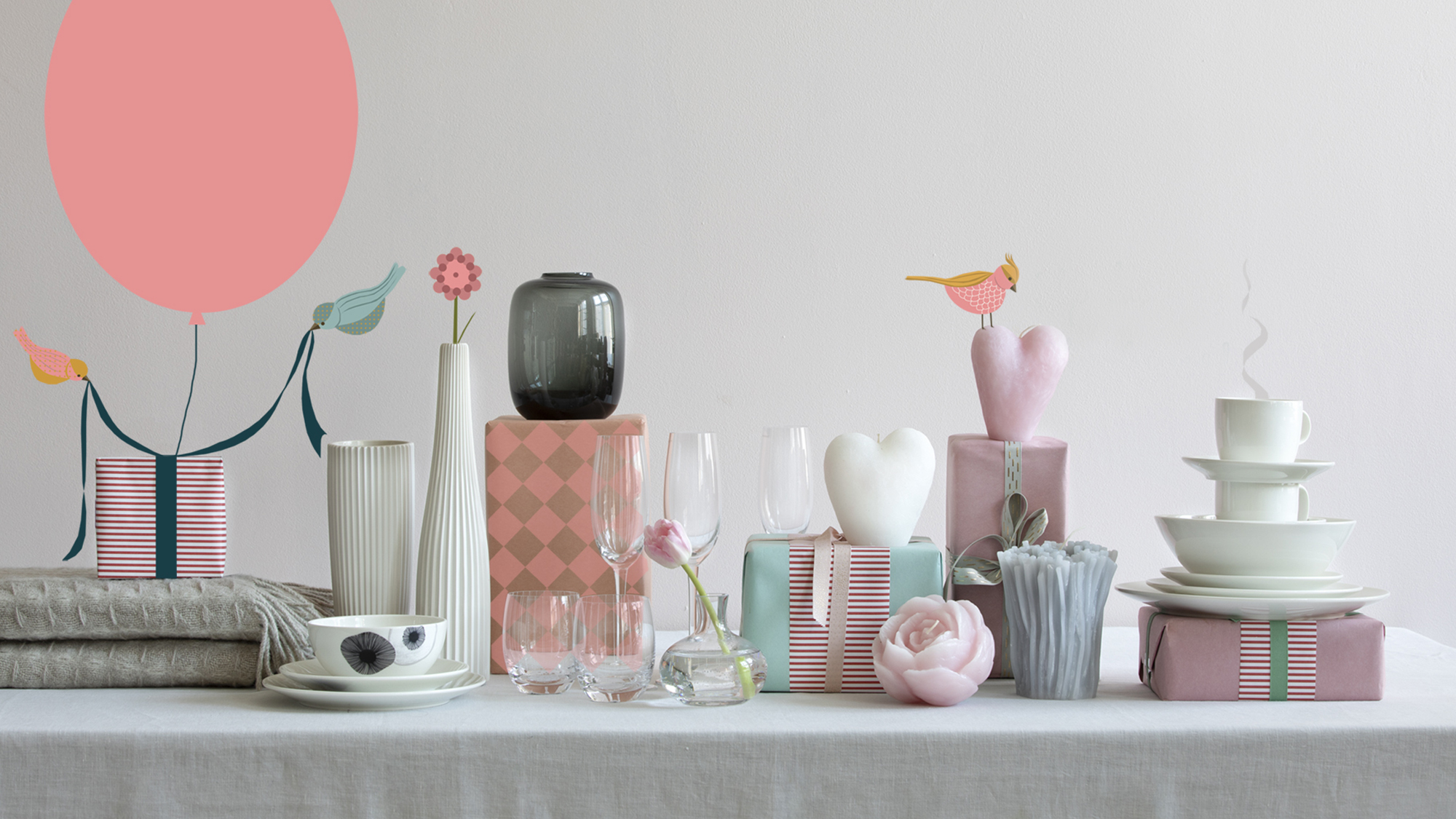 Gift wrapping and gift cards
Remember your loved ones with thoughtfully selected gifts that will last time and bring joy for a long time, day after day. You can never go wrong with high-quality Finnish ceramics, beautiful textiles or stylish interior items. From our webstore you can order products beautifully gift-wrapped directly to the gift receiver. From our stores you can purchase gift cards to Pentik stores and will also find lovely ready-made gift packages. Our personnel is also always there to help out with gift ideas.
Webstore gift wrapping service
With the help of our webstore's gift wrapping service, you can easily share joy for your loved ones even from a distance. You can order products to be delivered gift-wrapped with a personalized card directly to the recipient. Just select the gift-wrap service in the cart and we will wrap all ordered products into a beautiful gift package. You can add your personal greeting to the card attached to the gift package. The cost of the gift wrap service is 4,90 €.
Gift wrapping options
Gift cards from Pentik stores
A gift card is always a great choice as it gives the receiver the freedom to choose a perfect gift from Pentik's wonderful and wide product assortment. Gift cards can be purchased at Pentik stores in Finland and they are valid for two years from the date of purchase. Our gift cards can be used in all Pentik stores in Finland. Currently it's not possible to pay with a gift card in our webstore. Please note that gift cards from our selective retailers can not be used as payment at Pentik stores.
Find Pentik stores