Pentik Hill Culture Centre
Welcome to Pentik Hill
Pentik Hill (Pentik-mäki) is a cultural destination and a tourist attraction in Posio, Finland. Pentik's ceramicware, candles and works of art are made there, and the factory store is full of wonderful shopping surprises. The Cultural Centre also provides visitors with a fascinating insight into the past and present of the Pentik brand. Glass walkways connect buildings that contain a factory store, museum, exhibition and café, covering a total area of 2,500 square metres. Free entrance.
The café on The Pentik Hill accommodates 80 persons and offers sweet pastries and salty delights. A great place to stop during shopping and gallery visit to enjoy a salty pie, salad or freshly baked buns. The café is open during the opening hours of our factory outlet. Bigger groups can book their servings in advance by calling +358 40 349 6438. 
 Pentik Hill Culture Centre has received
Green Key
and
Sustainable Travel Finland
labels. The Green Key award is a leading standard of excellence in the field of environmental responsibility and sustainable operation within the tourism industry. This prestigious eco-label represents a commitment by businesses that their tourism establishments adhere to the strict criteria as stipulated by the Foundation for Environmental Education (FEE). A Green Key stands for an establishment's promise to its guests that by opting to stay with such an establishment, they are helping to make a difference on an environmental and sustainability level. Sustainable Travel Finland label is awarded by Visit Finland. The Sustainable Travel Finland programme is designed for Finnish tourism companies and destinations to develop more sustainable practices.
Anu Pentik Gallery
Anu Pentik Gallery's facade features a stunning, eight-metre high and twenty-metre wide ceramic installation called Posion Voima (The Strength of Posio). Created very much in the ethos of recycling, the art piece makes use of scraps of ceramic broken during production. The gallery is dedicated for Finnish design and ceramic art. The exhibitions change twice a year. Free entry.
Anu Pentik exhibition Aina on Toivoa (There's Always Hope) in the Anu Pentik Gallery starting from June 4th 2022.
Museums
The Pentik Home Museum was first established in 1973 as the home of Anu and Topi Pentikäinen. The company's ceramics production, store and café all operated in the same premises that were the precursor to what has now become the Pentik Centre. At Pentik Hill you´ll also find the Countryside Memories and International Coffee Cup Museums and The Old Ceramics exhibition. Free entry.
Café
The café on Pentik Hill offers sweet pastries, salty delights and refreshing drinks. A great place to stop during shopping and gallery visit to enjoy a salty pie, salad or freshly baked buns. The café has 50 seats and a summer terrace with 40 seats. The café is open at the same time as the Outlet store.
In addition to the café, during summer 2022, the courtyard of Pentik Hill will have a summer grill from 11 June to 31 July, offering reindeer hotdogs and different kinds of wraps for example with reindeer or pulled oat filling. Enjoy a quick bite at the grill!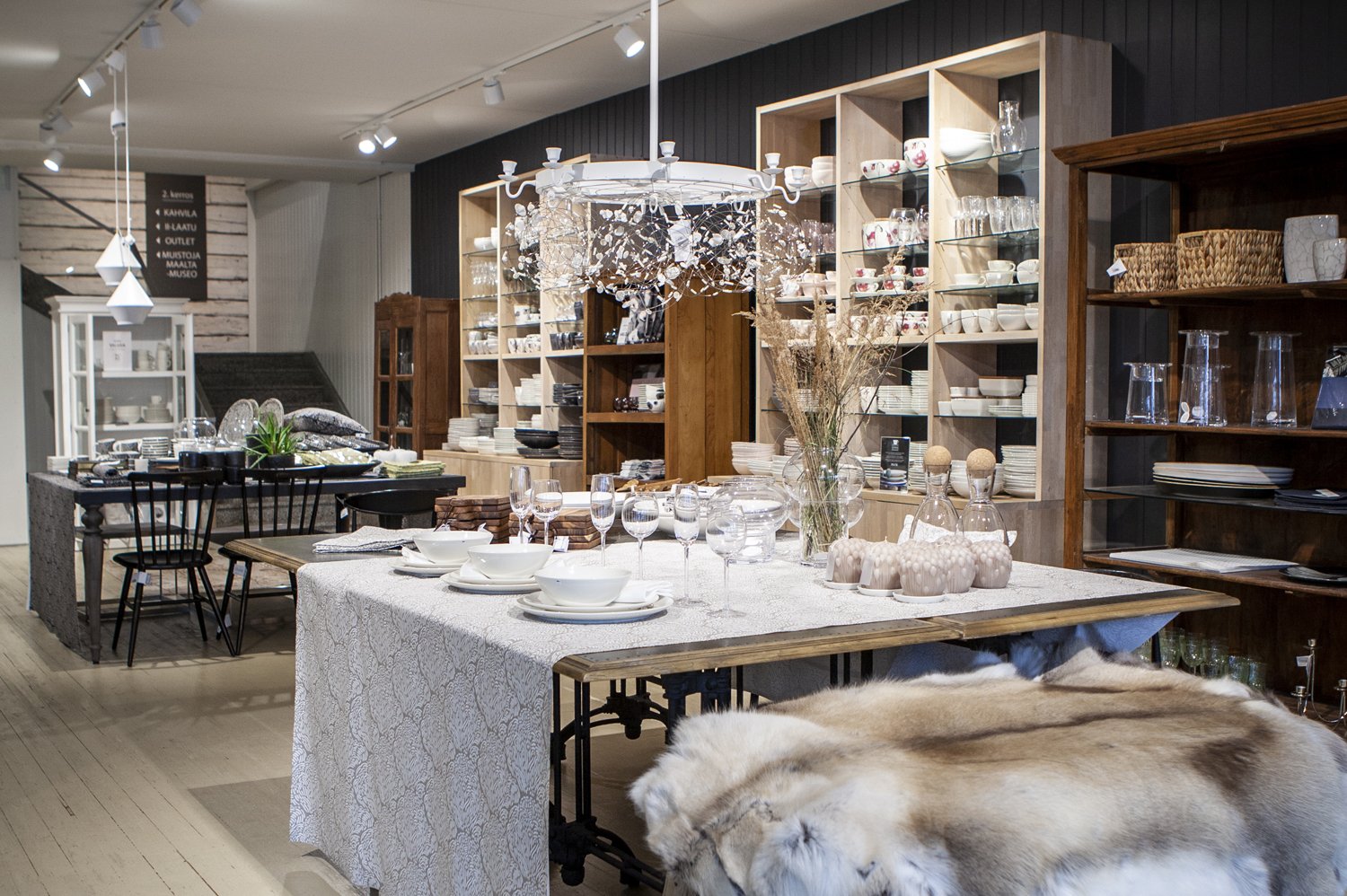 Pentik factory store
Our factory store in Pentik Hill offers Pentik's basic assortment as well as discounted lines and second quality ceramics. In addition, during summer from 11 June to 31 July there is a traditional summer market in the courtyard selling special batches of ceramics and other outlet finds.
There is a gallery space in connection to the factory store with Anu Pentik's artworks from Pentik's 50th anniversary exhibition. Free entry.
View outlet store opening hours here.
Pentik Vintage Shop
Make discoveries from the early days of Pentik! Pentik vintage 70s and 80s ceramics can be purchased at the Pentik Vintage Shop.
Intact and good condition ceramics from 70s and 80s can be brought to the Vintage Shop to be sold. Vouchers worth EUR 5 will be issued as a refund for the products as follows:
Pair of coffee cup and saucer: 1 voucher (Note: we do not accept individual cups or saucers, only pairs)
Mug: 1 voucher
Plate, all sizes: 1 voucher
Serving bowl: 2 vouchers
Teapot: 3 vouchers
Vouchers are valid for six months in all Pentik stores. One voucher can be used for one normal priced ceramic product (one voucher / product). The voucher cannot be used for second quality products and cannot be combined with other discounts.
Pentik Manor
When visiting Pentik Hill, why not combine a visit to Pentik Manor as well! Located in about 20 minutes drive from Pentik Hill, Pentik Manor is over 150-year-old reindeer farm, which Anu and Topi Pentikäinen renovated and turned into a home for art. The farm now acts as an artist residency, guest atelier and venue for events and exhibitions. The manor is located in a beautiful lakeside with herb fields, sheep and chickens. Summer café at the manor offers tasty treats and drinks. Pentik Manor is open during summer. During other seasons open by order for groups.
Pentik Manor
Timisjärventie 26
97820 Perä-Posio
Tel. +358 40 632 6252
Read more
Pentik Hill - Contact details and opening hours
Pentik Hill Culture Centre
Maaninkavaarantie 3
97900 POSIO
Tel. +358 (0)40 349 6440
posio@pentik.com
Opening hours
Mon-Fri 10-18
Sat-Sun 10-17
Anu Pentik Galleria
Mon-Sun 10-16
View possible special opening hours here